Inspections
Ofsted Inspection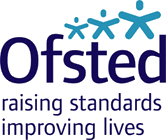 Our school was last inspected by Ofsted in March 2019. We were delighted that the inspection judgment was that St. Francis continues to be a good school.
The inspection team commented that:
The leadership team has maintained the good quality of education in the school since the previous inspection.
The Christian ethos of the school strongly underpins its values, which are evident across the school.
Standards of behaviour are exemplary and relationships between adults and children are based on mutual respect.
Leaders have established an atmosphere which is exceptionally calm and welcoming.
Pupils are happy, confident and eager to learn. They enjoy coming to school.
Children who start their education at St Francis in Reception quickly begin to make increasingly strong progress from different starting points.
Pupils have a good understanding of how to stay safe online, both within school and at home.
The full report can be read below:
Parent View
You can now share your views on our school via Ofsted's Parent View website. By sharing your views, Ofsted hopes you'll be helping the school to improve. You will also be able to see what other parents have said about us.

Religious Education Inspection
Our last RE Inspection was in November 2016.
The inspection report commented:
The provision and outcomes for pupils in respect of spiritual and moral development are outstanding.
Collective worship and vocational development are good.
Pupils' response to, and participation in, collective worship is very good.
Through strong leadership Christ has rightly been brought back to the centre of the school and is now the focus of all school life.
The full report can be read below: