Inspections
Ofsted Inspection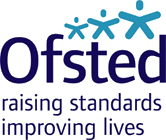 Our school was last inspected by Ofsted in December 2014. We were delighted that the overall inspection judgment was that St. Francis is a good school. with some outstanding elements.
The inspection team commented that:
Pupils thrive in this school. Their behaviour is impeccable.
Teaching is imaginative and effective, so pupils learn to be inquisitive and creative.
Leadership at all levels is strong and effective.
The school ensures pupils are able to keep themselves safe and are well prepared for life in modern democratic Britain.
The school's approach to teaching different subjects through themes reflects its Christian ethos and provides an excellent breadth of opportunities and experiences for pupils.
Governors know what makes this a good school and what more needs to be done to achieve their aim for the school to be outstanding.
The school's work to keep pupils safe and secure is outstanding. Pupils feel safe and well cared for. Their personal development is nurtured. As a result, they thrive and become socially able individuals within a climate of tolerance and equality.
The full report can be read below:
Parent View
You can now share your views on our school via Ofsted's Parent View website. By sharing your views, Ofsted hopes you'll be helping the school to improve. You will also be able to see what other parents have said about us.

Religious Education Inspection
Our last RE Inspection was in November 2016.
The inspection report commented:
The provision and outcomes for pupils in respect of spiritual and moral development are outstanding.
Collective worship and vocational development are good.
Pupils' response to, and participation in, collective worship is very good.
Through strong leadership Christ has rightly been brought back to the centre of the school and is now the focus of all school life.
The full report can be read below: